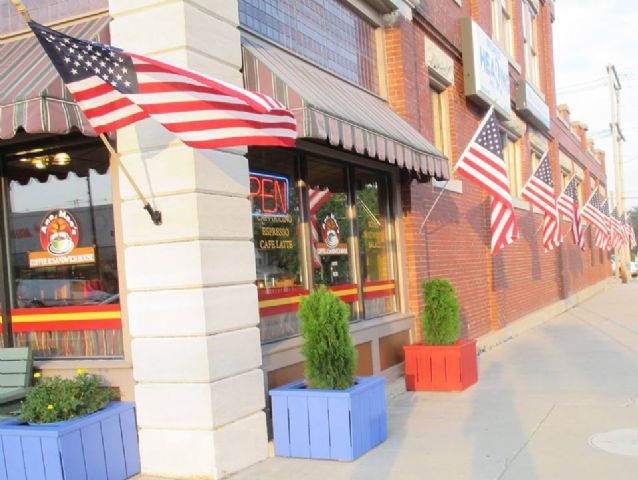 One Stop Pack-N-Ship
, A Division of OneStopBuy.com, Inc., Located at 325 N. Penn in Independence, Kansas (Suite 104 of the International Mall) opened it's doors on December 1st, 2010.
OneStopBuy.com, Inc.
, an online distributor of electrical items including
Leviton Products
,
Bussmann Fuses
and
Wire & Cable
, has been providing its customers with exceptional customer service & electrical items since November 1st, 2005.
We are excited to be part of Downtown Independence, Kansas and look forward to serving our local customers with the same friendly service that we have been providing to our online customers for over five years. Feel free to stop in and say HI anytime you like.
On The Move? We carry moving boxes & supplies and will be happy to work with you to to make your move as easy as possible. Stop in a few days before your move and let us help you plan for what you will need. Some supplies may be special order and require at least 7 days advance notice.
Shipping Options/Prices? We search all prices for UPS, FedEx & USPS helping you save money by finding the best prices available without sacrificing quality of service.
Ship To Us!
Not going to be home? Have your package shipped to us. Just let us know it's coming and we will contact you when it arrives. Pick it up during our normal business hours or make special arrangements to pick it up during off hours.
More Info...
Domestic Shipping Form
- Expedite the shipping process by printing and filling out this form before you get to our store.

Christmas Shipping
It's time to be thinking about shipping your Christmas Packages!
You Pack...
Bring your items to our store and save by packing your items yourself. We have all the boxes and supplies you need.
We Pack... Busy? Bring your items to us and we will be happy to pack your items for you.
Via... USPS, Fedex & UPS - We ship your packages the best way possible.
We Ship... Books, Bags, Glasses, Documents, Golf Clubs, Garments, Printers, Computers, and just about anything else you can think of.
We Stock... A large selection of Boxes, Gift Boxes, Mailers, Bags, Tape, Labels and just about anything else you might need to ship your stuff. If we don't have it we can likely get it.
Access To... Over 1000 Different Boxes in all Shapes & Sizes.
Sister Websites